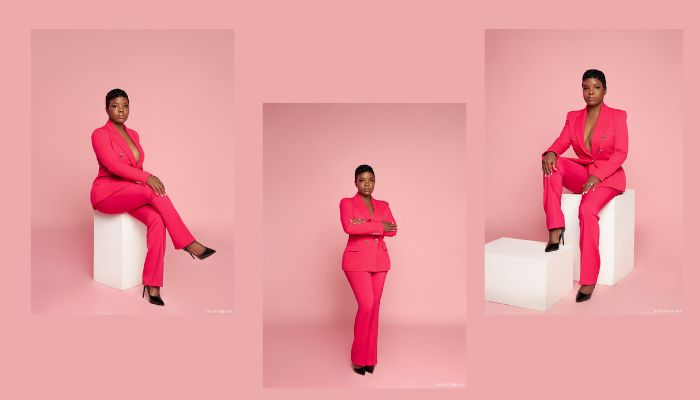 Meet Shantau Hibbert, the dynamic founder of Luxable Fragrances and a woman who truly believes that luxury starts in the home. As a mother, wife, and lover of all things home decor and candles, she has made it her mission to create beautiful and luxurious living spaces for others to enjoy.
Born and raised in Kingston, Jamaica, Shantau currently resides in Florida with her family. Her love for home decor and candles started as a hobby, but it quickly turned into a passion. She started experimenting with different scents and designs in her spare time, and before long, she had created a line of candles that were unlike anything else on the market.

In 2018, Shantau Hibbert, decided to turn her passion for home decor and candles into a business and founded her first company, Chic Luxable Home Designs. With the overwhelming support received, the brand quickly gained a reputation for its high-quality candles that not only smelled great but also served as sustainable decorative pieces. Consequently, she realized that there was so much more she could learn, grow and offer which led to pivoting. As a result, she rebranded and Luxable Fragrances was born 2 years later. Set to relaunch spring 2023, the brand now offers a wide range of products, including scented candles, diffusers and room sprays, all of which are hand-made with high-quality ingredients, gift ready packaging and are designed to enhance the ambiance of any room in the home.

Shantau believes that the foundation of living a luxurious lifestyle is not just about material possessions, but a way of life that should be incorporated in our daily lives and in our home. She believes that a comfortable, safe, and relaxing home environment sets the stone for a productive and fulfilling tomorrow. This fundamental principle is reflected in her brand's mission, which is to enhance the ambiance of any room in the home through high-quality home fragrances. Her passion for creating beautiful and functional living spaces is evident in the unique and long-lasting scents and style offered by Luxable Fragrances.

When she's not busy running Luxable Fragrances, Shantau can be found experimenting with new candle scents and designs in her home studio, or spending quality time with her family. Her passion for home decor and candles is evident in everything she does and it's reflected in the beautiful and luxurious products she creates.

With her unique perspective on luxury living and her passion for home decor, Shantau Hibbert is sure to continue to make waves in the industry and inspire others to create beautiful and comfortable living spaces in their own homes.